Series YD/YS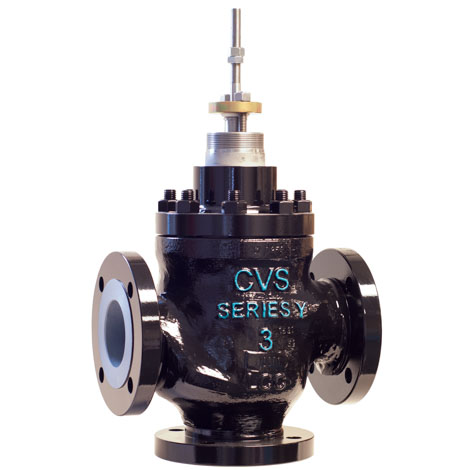 Quick Specs
2 through 6 inch

Class IV Standard Materials

ASME Class 150 though 600 flanged end connections

Linear
Actuator Applications
CVS Controls Series YD/YS valves are a three way cage guided valve. Suitable for on/off or throttling applications.
The CVS Series YD is a balanced design, used for applications requiring flow mix, or flow splitting service.
The CVS Series YS is an unbalanced design which may be used for flow mix service, or used for flow splitting service as an on/off application.
Standard Valve Body Materials: LCC, WCB, CF8M (316 SS).
CRN # OC21137.2