Series V500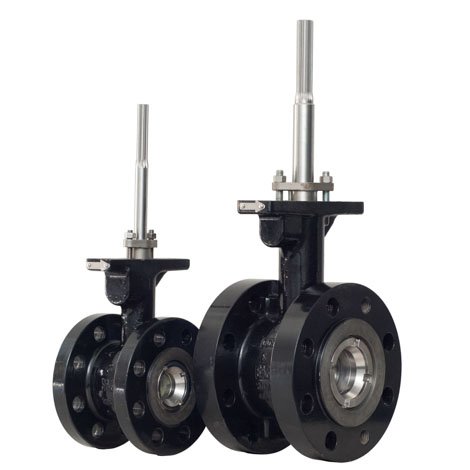 Quick Specs
1 through 8 Inch

ASME CLass IV in both directions

ASME Class 150 through 600. Raised Face or Ring Type Joint

Modified Linear
Actuator Applications
The CVS Controls Series V500 Rotary Control Valve is designed for use in process control of erosive, coking, or hard to handle fluids.
The design allows for both throttling control and on/off service used manually or in conjunction with a variety of actuators.
Excellent Pressure and Flow Control for steam, gasses, various liquid, and fibrous slurries.
The CVS V500 flanged design allows for easy installation in a wide range of piping requirements.
Series V500 Rotary Control Valves are Sour or NACE capable utilizing construction materials which comply with NACE MRO175-latest edition.
Standard body materials, LCC, CF8M. Other materials may be available upon request.
CRN# OC17465.2