Choke Valves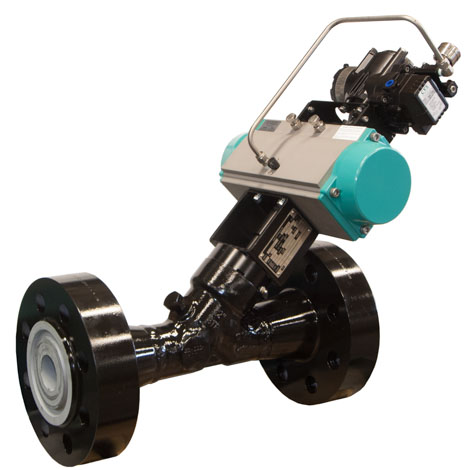 Quick Specs
2 and 3 inch

Raised Face (RF) and Ring Type Joint (RTJ) Class 1500 and Class 2500
Actuator Applications
The CVS Controls Series BTE is an inline choke valve suitable for a wide variety of applications throughout the oil and gas sector.
Typical installations include: Severe Service applications with high pressure drop specifications.
Field Serviceable. May be actuated with either pneumatic, hydraulic or electric actuators.
Available in 2 and 3 inch RF and RTJ, Class 1500 and Class 2500.
Standard configuration for the CVS Series BTE is A487 Cast Steel Body, Tungsten Carbide Discs, High Saturated Nitrile (HSN) sealing components for sour service.
NACE Compliant is standard. Erosion resistant.
CRN# OC18465.2